Smart Splitter 4D DIN Rail
Product number:
01506 -
£170.00
---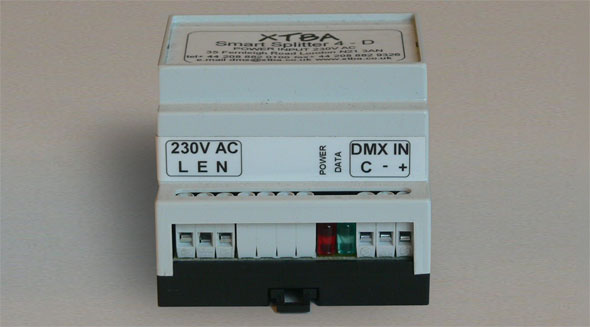 The XTBA Smart Splitter 4D is a four way DMX splitter housed in a DIN rail case for ease of installation.
Ideal for use where space is at a premium. It is ideal for LED installations as it can be supplied mains powered or from 24 to 48 volts DC.
The input is optically isolated from the four outputs giving protection against 'sordid unpleasantness' or 'nasty frightfulness' that may end up on a DMX data line (most often with led luminaries) forcing the DMX controller into an early retirement.
Please note the new lower price on this product!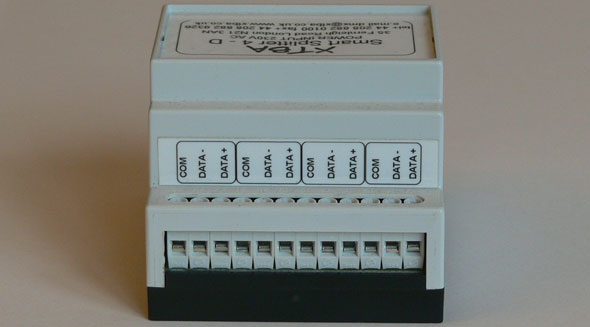 Works with
Voltage
120v AC (90v - 140v)
240v AC (190v - 250v)
Additional info:
24v - 48v DC option
Packaging & Dimensions
Length: 70

mm
Depth: 1

mm
Height: 1

mm
Weight: 1

Kg (Approx)

XTBA declares that this equipment meets the requirements of the EMC Directive 89/366/EEC.